Hi friends! I am excited to reveal Spring Twilight Luna, my custom toy piece for the Luna Custom Group Show at Rotofugi. The Luna vinyl figure was originally designed by The Bots (website) and produced by Urban Vinyl Daily. I have looked to the Bots as role models ever since I started designing toys, so I was incredibly honored to have been invited to take part in their show.
If you have been following my work this year, you can probably tell that I have been inspired by spring greenery lately. The idea for this custom came to me when I was thinking of ways to incorporate the hanging lamps from her original design. The way the lamps hung from the antlers reminded me of little chrysalises hanging on a branch.
Another little surprise about this piece: it glows in the dark!
Use the slider below to change from day to night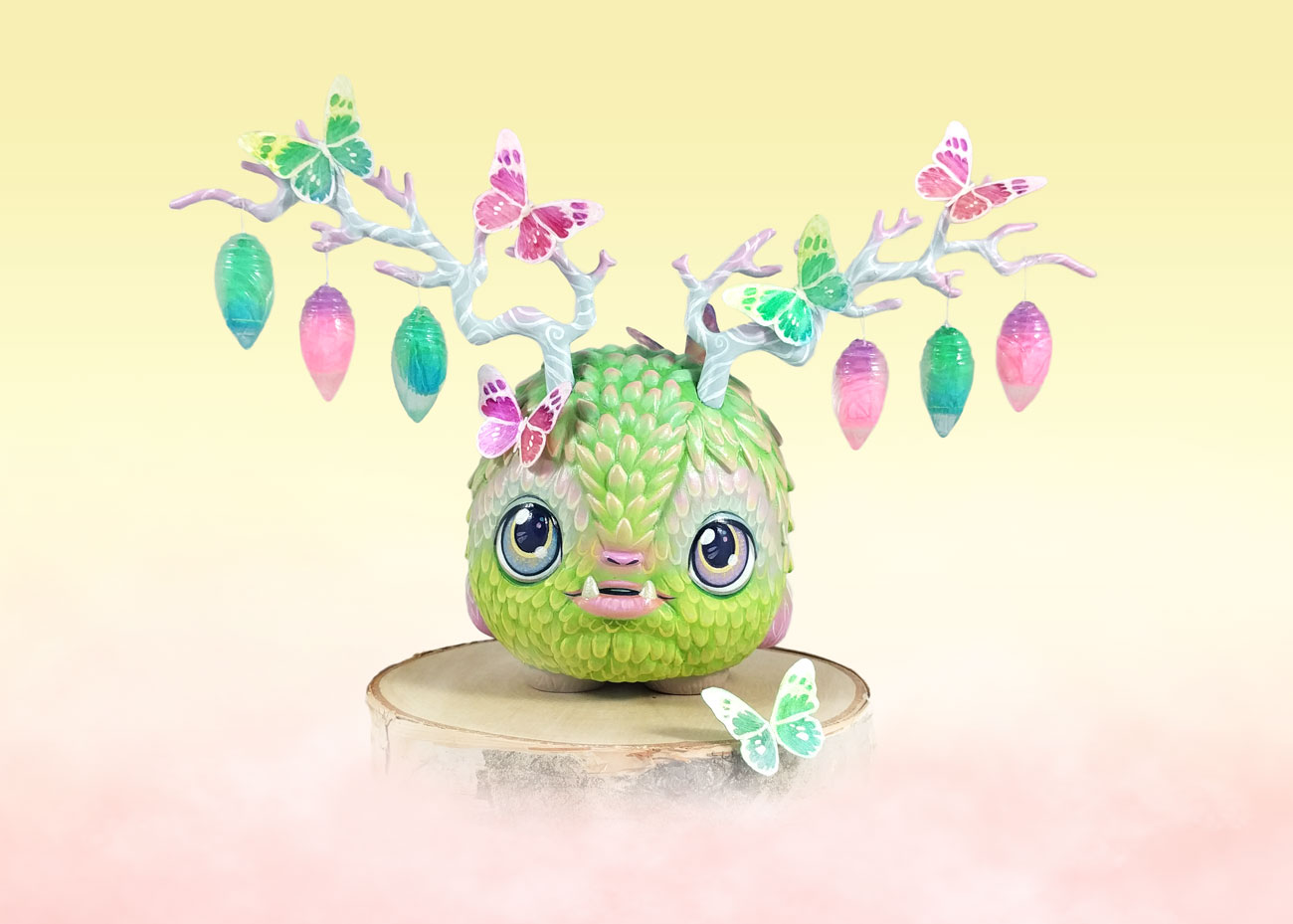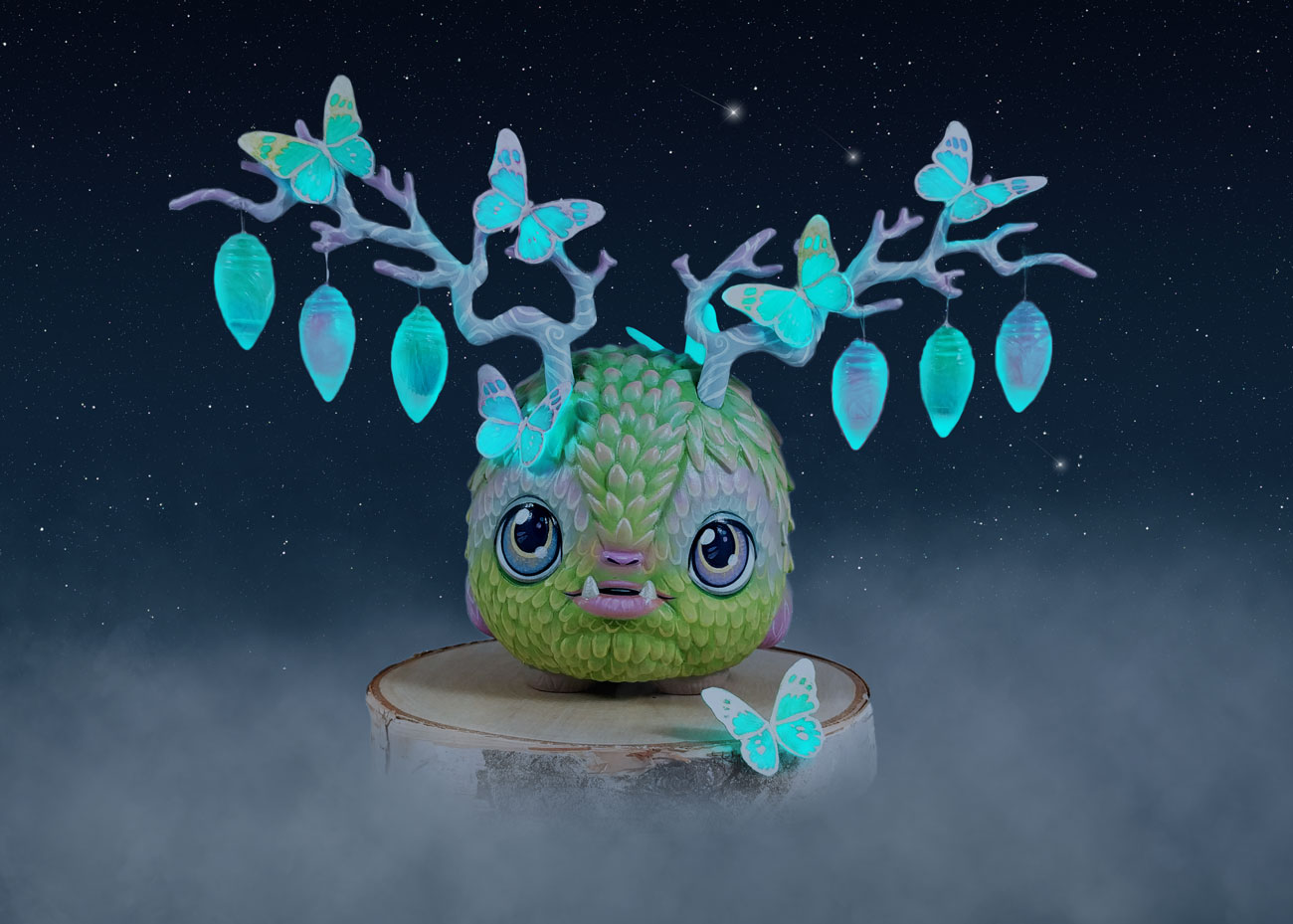 The Luna Custom Group Show will be held at Rotofugi, and will run from May 5-11. If you are in Chicago, please check it out! Many other talented artists are participating. This is definitely a show you won't want to miss!